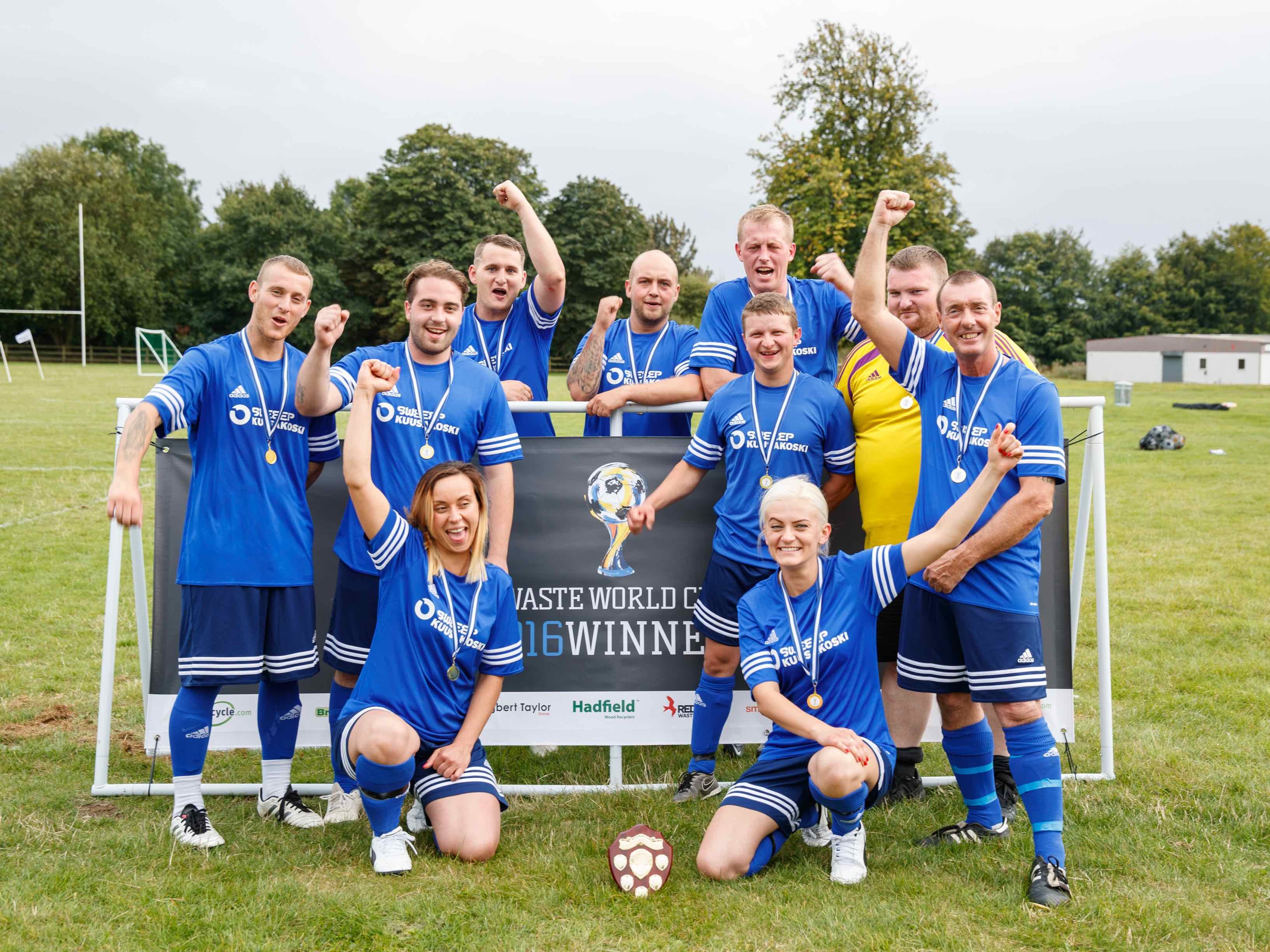 SWEEEP Kuusakoski win Shield Cup
02 September 2016
SWEEEP Kuusakoski FC win the SHIELD CUP at the 2016 WASTE WORLD CUP
24 mixed gender teams went head-to-head to win the sectors fourteenth 'Waste World Cup' football championship at Northampton University on Friday 2nd September.
SWEEEP Kuusakoski FC entered whole heartedly into the spirit of the event and despite some very stiff competition did not come home empty handed, yielding a very respectable Shield Trophy with a 2-0 victory in their category.
David Sidders SWEEEP Kuusakoski FC Captain said 'It was a privilege to be captain of a team with such a good bunch of people'
SWEEEP Kuusakoski FC team members on the day were: David Sidders, Alex Noble, Micky Growns, Nathan Wells, Leroy Thomas, Tony Sidders, Jack Nowiki, Radaslaw Andzejewski, Illona Rojek and Kamila Walczac
Other winners of the tournament included Wybone, who won the Plate Tournament 1-0 against SWR Waste Management, Veolia with a 3-1 win against Mick George in the Bowl Tournament, and of course B&M who won the overall Waste World cup with an impressive 4-0 against last year's champions Valpak.
© 2016