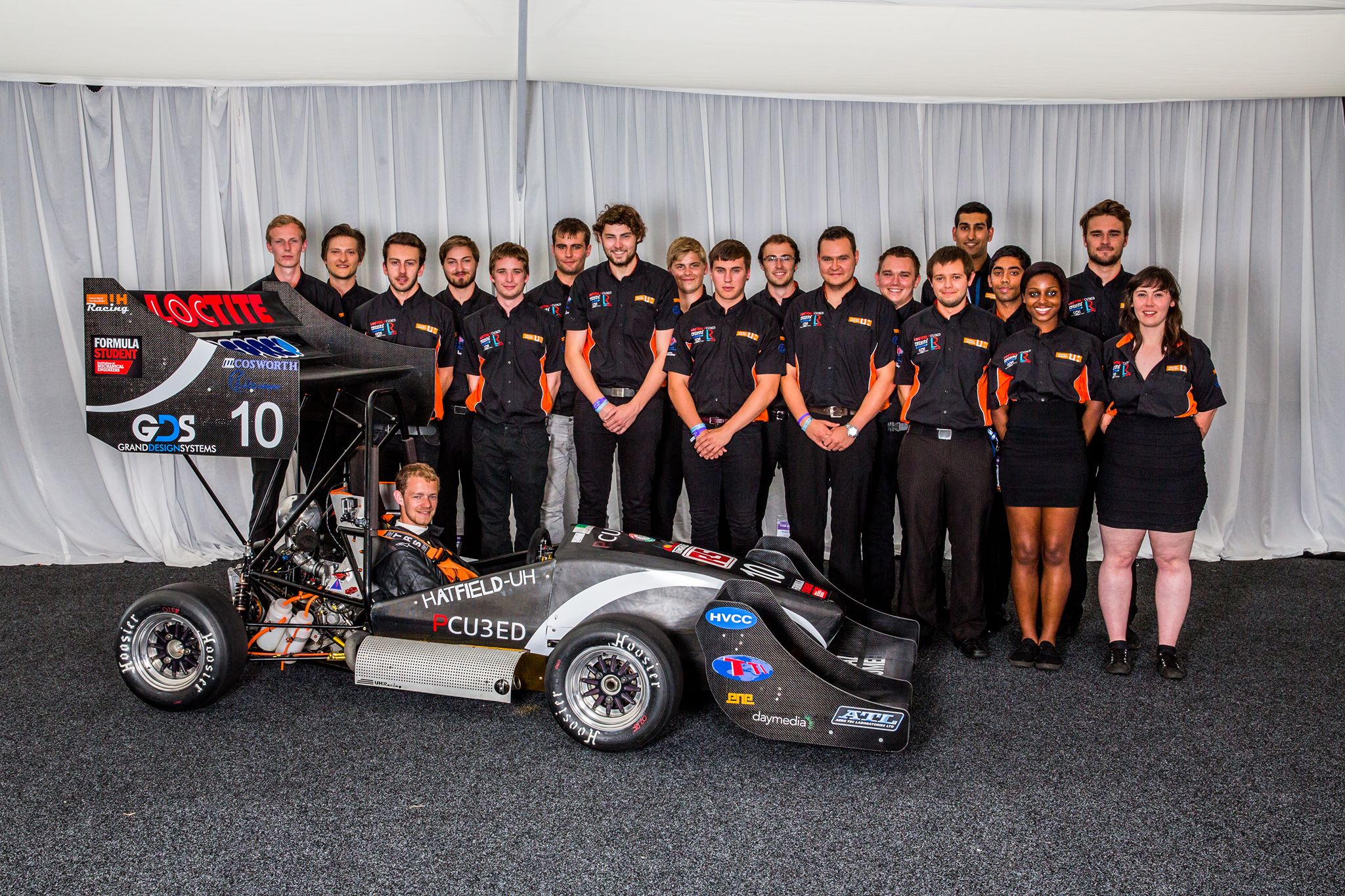 SWEEEP Kuusakoski support motorsport engineers of the future
13 March 2015
SWEEEP Kuuskakoski are proud to sponsor UH Racing, one of the most successful UK Formula Student team of all time, currently ranked 29th in the world out of over 500 teams!
UH Racing was founded in 1997 by University of Hertfordshire students competing in the IMechE Formula Student - Europe's most established educational motorsport competition.
Formula Student challenges universities from across the globe to design and build single-seat racing cars in order to compete in static and dynamic events. This year UH Racing hope to win both Formula Student UK at Silverstone and Formula Student Germany at Hockenheim, adding to the teams 18 year history of countless awards, using their cutting edge petrol, electric and hydrogen powered cars.
Supporting the UH Racing teams heritage of success has enabled Sweeep Managing Director and former British Touring Car Champion Patrick Watts to bring together his passion for both motorsport and engineering. Funding has helped develop the differential internals of the new car, which have been designed and assembled by the students, and provided tyres to allow valuable testing time before this years championship.
Patrick says 'There is a very close parallel to the challenges of motorsport and the challenges of separating waste electronics. Both require innovative thought and the careful logging of differences that small mechanical changes can make to the performance development of the machinery whether it be a racing car or a screen separator. I would like students of Hertfordshire University to see that the talents they are showing with their racing project can be used in other industries with the same thrill of winning, maybe not at Monaco but at Sittingbourne, not getting a silver trophy but saving the Planet as a reward!'
https://www.facebook.com/pages/Sweeep-Kuusakoski/473220882747404?fref=nf
© 2015